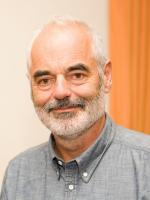 Professor of the Public Understanding of Risk
Research Interests: Public understanding of uncertainty and risk, Bayesian methods, biostatistics, performance assessment
Examples sheets and lecture notes can be found on my teaching page.
Implementing informative priors for heterogeneity in meta-analysis using meta-regression and pseudo data
Surgeon Volume and Cancer Esophagectomy, Gastrectomy, and Pancreatectomy: A Population-based Study in England
Cancer Drugs Fund requires further reform.
How old are you, really? Communicating chronic risk through 'effective age' of your body and organs.
– BMC medical informatics and decision making
The pros and cons of funnel plots as an aid to risk communication and patient decision making.
– British journal of psychology (London, England : 1953)
Patient reactions to a web-based cardiovascular risk calculator in type 2 diabetes: A qualitative study in primary care
– British Journal of General Practice
Making sense of uncertainty, risk and chance in public health.
What can education learn from real-world communication of risk and uncertainty?