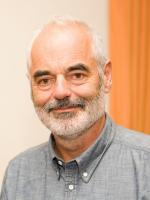 Professor of the Public Understanding of Risk
Research Interests: Public understanding of uncertainty and risk, Bayesian methods, biostatistics, performance assessment
Examples sheets and lecture notes can be found on my teaching page.
Comparing What to What, on What Scale? The Impact of Item Comparisons and Reference Points in Communicating Risk and Uncertainty
– Journal of Behavioral Decision Making
– Journal of the Royal Statistical Society. Series A: Statistics in Society
Communicating risk in primary care: what the Academy of Medical Sciences' report means in practice
– The British journal of general practice : the journal of the Royal College of General Practitioners
Discussion of "The ASA's p-value statement, one year on" by Robert Matthews
The ASA's p-value statement, one year on
Understanding Children's Heart Surgery Data: A Cross-Disciplinary Approach to Codevelop a Website
– The Annals of thoracic surgery
Risk and Uncertainty Communication
– Annual Review of Statistics and Its Application
David Spiegelhalter: Doesn't like Hunt's use of statistics.
Implementing informative priors for heterogeneity in meta-analysis using meta-regression and pseudo data