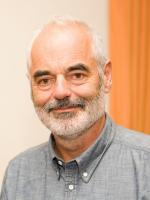 Professor of the Public Understanding of Risk
Research Interests: Public understanding of uncertainty and risk, Bayesian methods, biostatistics, performance assessment
Examples sheets and lecture notes can be found on my teaching page.
Five rules for evidence communication
Living risk prediction algorithm (QCOVID) for risk of hospital admission and mortality from coronavirus 19 in adults: national derivation and validation cohort study.
Communicating personalised risks from COVID-19: guidelines from an empirical study
Use of "normal" risk to improve understanding of dangers of covid-19.
– BMJ (Clinical research ed.)
Shielding from covid-19 should be stratified by risk
The effects of communicating uncertainty on public trust in facts and numbers.
– Proceedings of the National Academy of Sciences of USA
Should We Trust Algorithms?
– Harvard data science review
Introducing The Art of Statistics: How to Learn from Data
Risk perceptions of COVID-19 around the world
– Journal of Risk Research