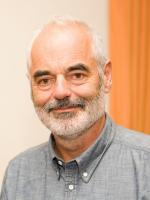 Professor of the Public Understanding of Risk
Research Interests: Public understanding of uncertainty and risk, Bayesian methods, biostatistics, performance assessment
Examples sheets and lecture notes can be found on my teaching page.
Communicating risk in primary care: what the Academy of Medical Sciences' report means in practice.
– British Journal of General Practice
Discussion of "The ASA's p-value statement, one year on" by Robert Matthews
The ASA'sp-value statement, one year on
Understanding Children's Heart Surgery Data: A Cross-Disciplinary Approach to Codevelop a Website
– The Annals of thoracic surgery
Risk and Uncertainty Communication
– Annual Review of Statistics and Its Application
David Spiegelhalter: Doesn't like Hunt's use of statistics.
– BMJ (Clinical research ed.)
Implementing informative priors for heterogeneity in meta-analysis using meta-regression and pseudo data
Surgeon Volume and Cancer Esophagectomy, Gastrectomy, and Pancreatectomy
Cancer Drugs Fund requires further reform.