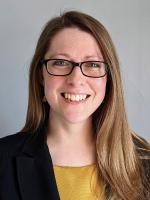 Internships Coordinator
Responsibilities
I provide administrative leadership for all aspects of the Faculty's Summer Research Internship Programmes and support for the Academic Programme Directors.
The Cambridge Mathematics Placements (CMP) programme connects maths undergraduate and Master's students at Cambridge with placement hosts in industry, the public sector, and other university departments. Contact CMP@maths.cam.ac.uk
The Summer Research in Maths (SRIM) programme offers Cambridge undergraduate maths students the opportunity to conduct a summer research project within the Centre for Mathematical Sciences (CMS) together with a supervisor from either the Department of Applied Mathematics and Mathematical Sciences (DAMTP) or the Department of Pure Mathematics and Mathematical Statistics (DPMMS). Contact SRIM@maths.cam.ac.uk
Students studying at other universities can also apply to undertake a summer research project in the Centre for Mathematical Sciences at Cambridge via the Philippa Fawcett Internship programme and the Cambridge Mathematics Open Internships programme. Contact visitingstudents@maths.cam.ac.uk
I am also the administrative contact at the Faculty of Mathematics for visiting students: students who are registered for a degree at another institution and attend Cambridge for a short period of study or research which is part of their degree. Contact visitingstudents@maths.cam.ac.uk
Career
I have been working in university administration since 2014. Before moving to Cambridge in January 2022 and joining the Faculty of Mathematics, I worked at the American University of Paris. Prior to that I worked in a number of different roles at the University of Oxford.