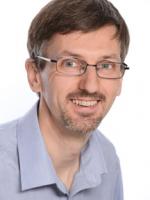 Professor of Statistics
Research Interests: Statistics: in particular Functional / Object Data Analysis, Time Series Analysis, Statistical Neuroimaging, Statistical Linguistics, Seasonal Adjustment and other Applied Statistics
Unifying Amplitude and Phase Analysis: A Compositional Data Approach to Functional Multivariate Mixed-Effects Modeling of Mandarin Chinese
The Uncertainty of Storm Season Changes: Quantifying the Uncertainty of Autocovariance Changepoints
Gaussian tree constraints applied to acoustic linguistic functional data
– Journal of Multivariate Analysis
Efficiency of change point tests in high dimensional settings
Where antibiotic resistance mutations meet quorum-sensing.
Comments on: Extensions of some classical methods in change point analysis DISCUSSION
Parallel sequential Monte Carlo samplers and estimation of the number of states in a Hidden Markov Model
– Annals of the Institute of Statistical Mathematics
Mutation rate plasticity in rifampicin resistance depends on Escherichia coli cell-cell interactions.
Reprint of "Pharmacokinetic modelling of the anti-malarial drug artesunate and its active metabolite dihydroartemisinin".
– Computer Methods and Programs in Biomedicine
Distances and inference for covariance operators