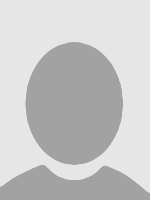 Dr Chao Li is a Senior Research Fellow with expertise in both healthcare and AI innovation, with comprehensive experience in developing image-based AI and multi-omics approaches to model neurological diseases. Dr Li is particularly interested in developing cost-effective AI models and translating these models into healthcare management to promote personalised medicine. His research is surrouding the below themes: 1. Image-based AI for precision mental health. 2. Image-based AI for precision surgical and interventional oncology. 3. Multi-omics AI for disease characterisation and precision medicine. 4. Efficacy and safety assessment of AI innovations for clinical translation and enterprise.
BrainNetGAN: Data Augmentation of Brain Connectivity Using Generative Adversarial Network for Dementia Classification
– Lecture Notes in Computer Science (including subseries Lecture Notes in Artificial Intelligence and Lecture Notes in Bioinformatics)
Radiological tumour classification across imaging modality and histology
– Nature Machine Intelligence
Quantifying Structural Connectivity in Brain Tumor Patients
Glioblastoma surgery related emotion recognition deficits are associated with right cerebral hemisphere tract changes.
Publisher Correction: A Neural Network Approach to Identify the Peritumoral Invasive Areas in Glioblastoma Patients by Using MR Radiomics (Scientific Reports, (2020), 10, 1, (9748), 10.1038/s41598-020-66691-6)
A Neural Network Approach to Identify the Peritumoral Invasive Areas in Glioblastoma Patients by Using MR Radiomics
Semi-automated construction of patient individualised clinical target volumes for radiotherapy treatment of Glioblastoma utilising diffusion tensor decomposition maps
– The British Journal of Radiology
Abstracts from the BNOS 2019 Meeting July 3–5, 2019 London, UK
Intra-tumoural perfusion habitats showed prognostic value in glioblastoma patients
P14.129 Predicting glioblastoma invasion using multiparametric MRI and a bi-level machine learning approach