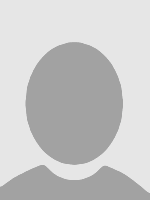 Executive Director, Winton Centre for Risk and Evidence Communication
Communicating personalised risks from COVID-19: guidelines from an empirical study
Susceptibility to misinformation about COVID-19 around the world: Susceptibility to COVID misinformation
– Royal Society open science
Teaching clinicians shared decision making and risk communication online: an evaluation study.
Effect of information format on intentions and beliefs regarding diagnostic imaging for non-specific low back pain: A randomised controlled trial in members of the public
– Patient education and counseling
Communicating risks and benefits to cardiology patients.
– Heart (British Cardiac Society)
The effects of communicating uncertainty on public trust in facts and numbers
– Proceedings of the National Academy of Sciences of USA
PREDICT: the potential pitfalls of visualisations of risk
– BREAST CANCER RESEARCH AND TREATMENT
Risk communication in tables versus text: a registered report randomized trial on 'fact boxes'.
– Royal Society Open Science
Recommendations for designing genetic test reports to be understood by patients and non-specialists
Risk perceptions of COVID-19 around the world
– Journal of Risk Research