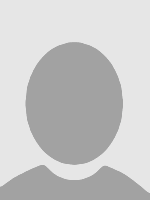 Executive Director, Winton Centre for Risk and Evidence Communication
How People Understand Risk Matrices, and How Matrix Design Can Improve their Use: Findings from Randomized Controlled Studies
Clinical Impact of the Predict Prostate Risk Communication Tool in Men Newly Diagnosed with Nonmetastatic Prostate Cancer: A Multicentre Randomised Controlled Trial.
Correlates of intended COVID-19 vaccine acceptance across time and countries: results from a series of cross-sectional surveys.
Redevelopment of the Predict: Breast Cancer website and recommendations for developing interfaces to support decision-making.
How Accurate Are Accuracy-Nudge Interventions? A Preregistered Direct Replication of Pennycook et al. (2020)
Clinical impact of the predict prostate risk communication tool in men newly diagnosed with non-metastatic prostate cancer: A multi-centre randomised controlled trial
How do the UK public interpret COVID-19 test results? Comparing the impact of official information about results and reliability used in the UK, USA and New Zealand: a randomised controlled trial
How well did experts and laypeople forecast the size of the COVID-19 pandemic?
Communicating personalized risks from COVID-19: guidelines from an empirical study.
– Royal Society Open Science
Effect of information about COVID-19 vaccine effectiveness and side effects on behavioural intentions: Two online experiments